Examples of Successful Drupal Implementations in Well-Known Companies
Drupal, one of the most versatile CMS platforms on the market, is gaining increasing recognition not only among developers but also among business owners and e-commerce managers. Why? Primarily because it is highly scalable, built with security in mind, and fully flexible when it comes to meeting the individual needs of a company. But that's not all. Drupal is also a tool that fits perfectly into the realities of a dynamically changing market where quick adaptation to new requirements and trends is key.
Thanks to its comprehensive structure and the capabilities that Drupal offers, companies from various sectors—from e-commerce and media to fields like education and healthcare—successfully implement this platform into their ecosystem. As practice shows, this brings measurable benefits.
It is not surprising that well-known global brands and institutions, such as NASA or Harvard, have opted for Drupal. But what makes this platform also attractive for smaller businesses? We will look for answers to this question by examining specific use cases of Drupal in various companies. This will allow us to see how this platform translates into real business benefits, such as increased conversion rates, improved user experience, or even a transformation of the entire business model.
Key Success Factors for Drupal
Let's consider what exactly makes Drupal gain such high recognition in the market. The answer lies in several key factors that together create a powerful tool for modern enterprises.
Technical Advantages of Drupal
The first and most obvious advantage is the technical capabilities that Drupal offers. These include: 
- Modularity: With thousands of available modules, configuration possibilities are virtually limitless. 
- Security: Access control mechanisms and data validation make it one of the safest CMS platforms on the market. 
- High Performance: Optimization for speed and scalability is another strong point of the platform.
Business Benefits
Of course, technical aspects are one thing, but business benefits are what convince managers and decision-makers. Drupal offers, among others: 
- Speed to Market: Thanks to modularity and flexibility, even complex projects can be realized in a short time. 
- Cost Savings: Open architecture and a broad developer community translate into lower implementation and maintenance costs. 
- SEO: Search engine optimization is much simpler thanks to advanced SEO tools available in Drupal.
Community and Developer Support
One cannot forget about the community, which is one of Drupal's strongest assets. Thanks to it, access to modules, themes, and solutions is not only quick but also effective. In problematic situations, support is almost instantaneous, which in practice translates into saving time and resources.
10 Well-known Companies Successfully Utilizing Drupal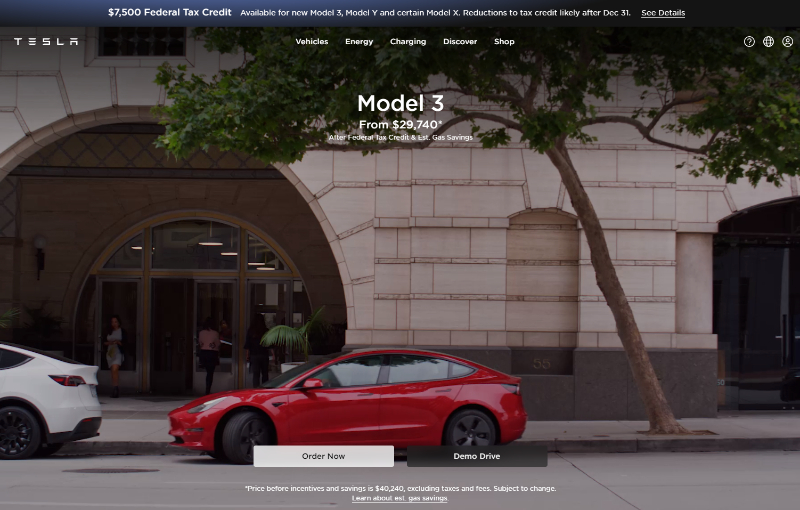 1. Tesla Motors
esla uses Drupal to manage its global website, which not only serves as the company's business card but also as a platform for selling electric cars and accessories. Drupal has allowed the integration of various features, from product configurators and order systems to customer service centers. Importantly, all of this functions in a multilingual and multicultural environment, which is absolutely crucial for a global brand.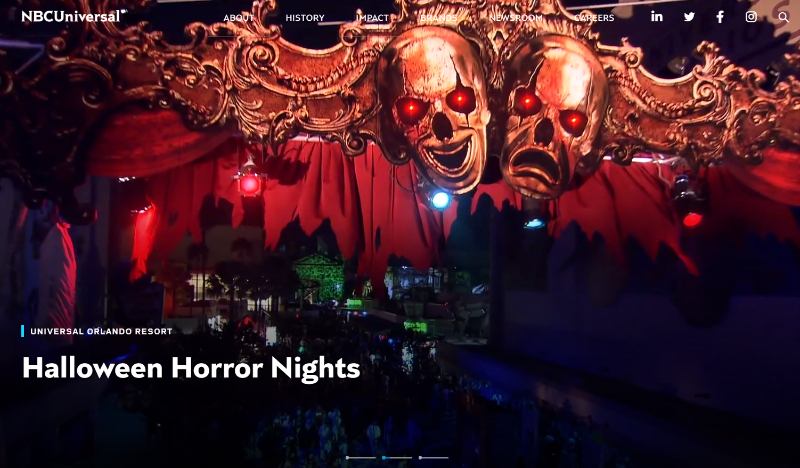 2. NBC Universal
This media giant uses Drupal for various platforms and services. These applications include content management, video on demand, and user interactions. Importantly, Drupal allows for quick and flexible changes, crucial in the rapidly changing world of media. New features or layout changes can be implemented almost immediately, without disrupting user experiences.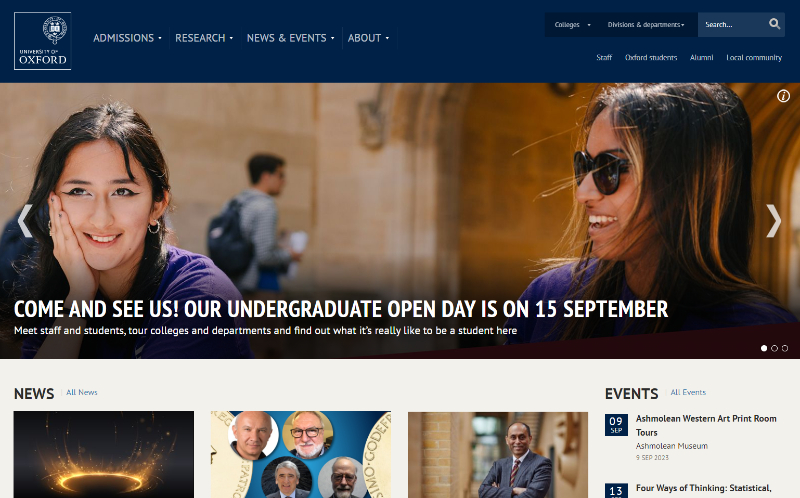 3. University of Oxford
One of the world's oldest and most prestigious universities uses Drupal to manage its extensive website. The site not only presents the academic opportunities of the institution but also serves as a platform for communication between students, academic staff, and administration. Thanks to Drupal, the University of Oxford can easily manage a large amount of educational content, research articles, and student information. The platform also allows integration with different tools such as research project management systems, digital libraries, and e-learning platforms.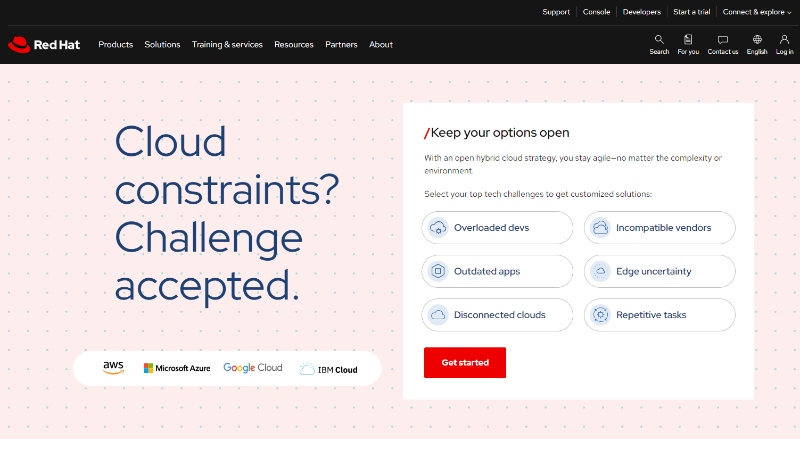 4. Red Hat
Red Hat, a leader in open-source solutions, also uses Drupal. It's a natural choice for them given their involvement in the development of open-source technologies. Drupal allows Red Hat to manage not just the content on their website but also various services and products offered by the company. This includes managing documentation, technical support, as well as a community of users and developers.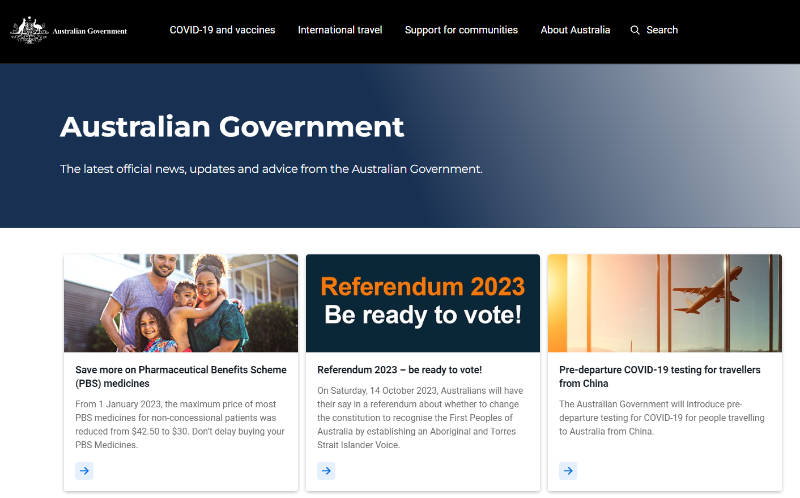 5. Australian Government
The Australian Government uses Drupal to manage several official websites. Choosing Drupal ensures high performance, security, and availability, which are crucial for government sites. Drupal allows for easy content updates, extremely important in crisis situations or when announcing new legal regulations. Moreover, it enables integration with other government systems, significantly improving management and communication between different agencies and departments.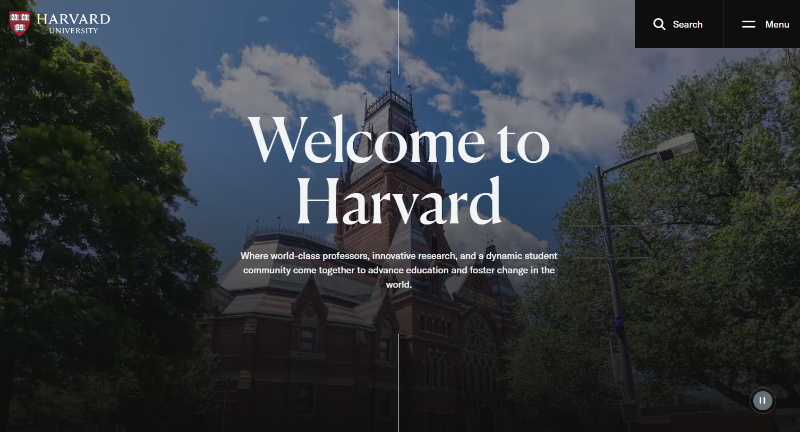 6. Harvard University
Harvard, one of the most renowned universities globally, also uses Drupal to manage its extensive website. Drupal allows the university to manage a wide range of content, from academic news and educational materials to publications and research resources.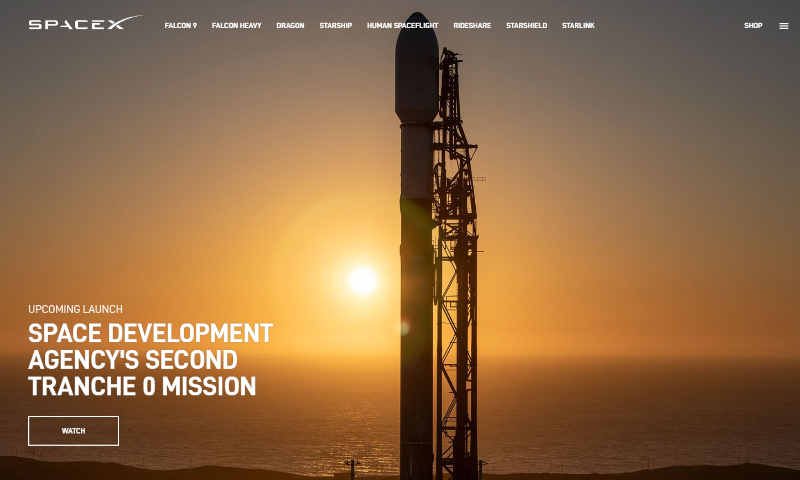 7. SpaceX
Corporate site and media platform. SpaceX, the space company founded by Elon Musk, uses Drupal to manage its official website. With Drupal, SpaceX can regularly publish information about their missions, while also enabling advanced features like live streams.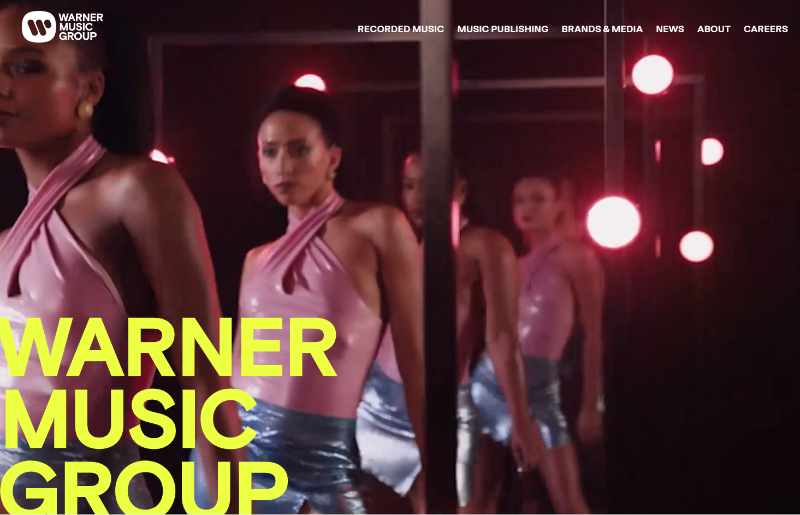 8. Warner Music Group
Portal rozrywkowy i sklep internetowy   
Entertainment portal and online store. Warner Music Group uses Drupal to manage their website, which doubles as an information portal and online store. Drupal allows for the management of numerous multimedia contents, such as music videos and songs, and also enables integration with music distribution platforms and payment systems.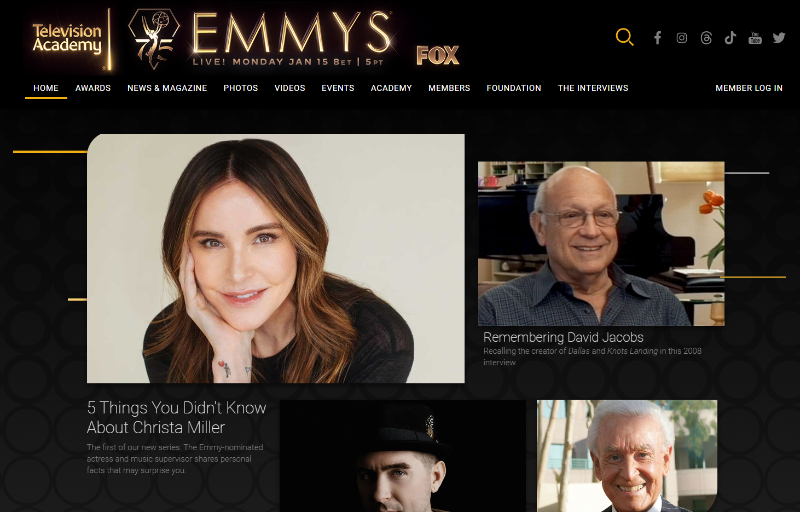 9. Emmy Awards
Official event website. The Emmy Awards website, one of the most significant events in the television industry, is built on Drupal. The site serves as the main source of information about awards, nominations, and winners. Thanks to Drupal, organizers can easily update content and manage interactive elements like galleries or videos.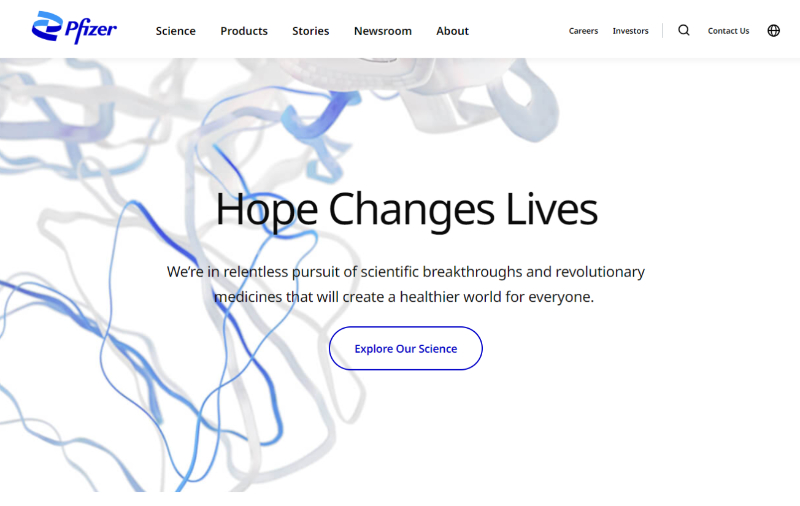 10. Pfizer
Corporate website and information center. Pfizer, one of the largest pharmaceutical companies in the world, uses Drupal to manage its global corporate website. Drupal allows Pfizer to continuously publish the latest research, investor information, and educational materials, and also integrates with patient data management systems.
Why Do Large Companies Choose Drupal?
After analyzing many use-cases of Drupal across various industries and sectors, it becomes clear that it's an extremely flexible and scalable platform. It is not just a tool for developers, but also for businesses. Drupal allows for the quick and efficient realization of goals, irrespective of the project's size and complexity.
Moreover, in an era of digitization and increasing competition, choosing the right CMS platform can be key to success. Drupal offers all the tools needed to create an effective and integrated digital strategy.
Ultimately, the successes of companies as diverse as Tesla, The Economist, or even the Australian Government, show that Drupal is not just a technologically advanced platform but also a business enabler, allowing organizations to achieve their goals more quickly and efficiently.